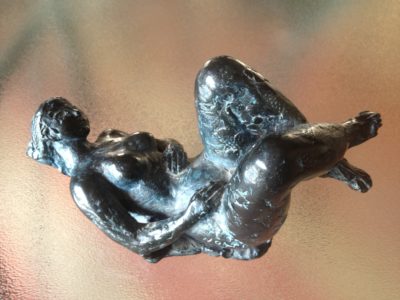 WHAT MICHEL ESTADES SAYS:
A passionate art dealer with 30 years' expertise, Michel Estades loves sharing his knowledge and enthusiasm for his favourite artists. His 4 galleries permanently exhibit many 20th and 21st-century figurative artists, including the world's greatest masters, masters from the Provencal and Lyon schools, modern and contemporary masters and a constant flow of talented new painters and sculptors.
BIOGRAPHY:
"Antonucci Voltigero, known as "Volti", was born on January 1, 1915, in Albano (Lazio), Italy. He died in Paris on December 14, 1989, at the age of 74.
Volti was a sculptor, draftsman, and engraver. Rodin, Bourdelle, and, above all, Maillol influenced his sculpture. Several of his works are reminiscent of Maillol's "The Three Graces". His inspiration glorifies womanhood and her body: "What enchants me about a woman's body are the rhythms and the volumes" said the artist.
See some examples of works by Antoniucci VOLTI available for sale
See the work of Sculptors and Monumental Art exhibited at the Estades Gallery