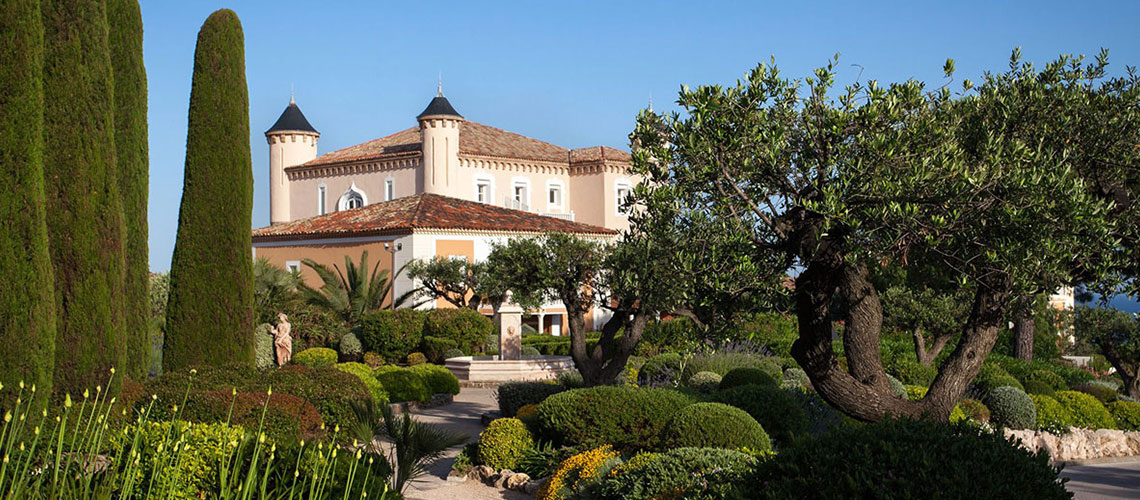 Outdoor exhibition: Château de la Messardière
In 2019, Galerie Estades partnered with the Château de la Messardière – a Five Star Palace, to honor the French Master Bernard Buffet with an exhibition of his lithographs on the theme of Saint-Tropez.
In the Galerie Victoire, a space dedicated to the Arts in the middle of the Palace, various works by modern and contemporary painters complemented the exhibition. All were on the theme of the traditional village of St Tropez and Provence.
Also, a selection of large bronzes, – animals, and human figures – was displayed in key areas of the luxury resort: main entrance square, Galerie Victoire, Spa, and outdoor swimming pool.
The opening took place on April 24, 2019, and was attended by more than 300 guests.
It was featured on the front page of the daily newspaper Var Matin.
Saint-Tropez's official magazine- Discovery – and the Château-Hôtel de la Messardière also covered the event.
Saint-Tropez
Seasonal exhibition
Every year from spring to fall