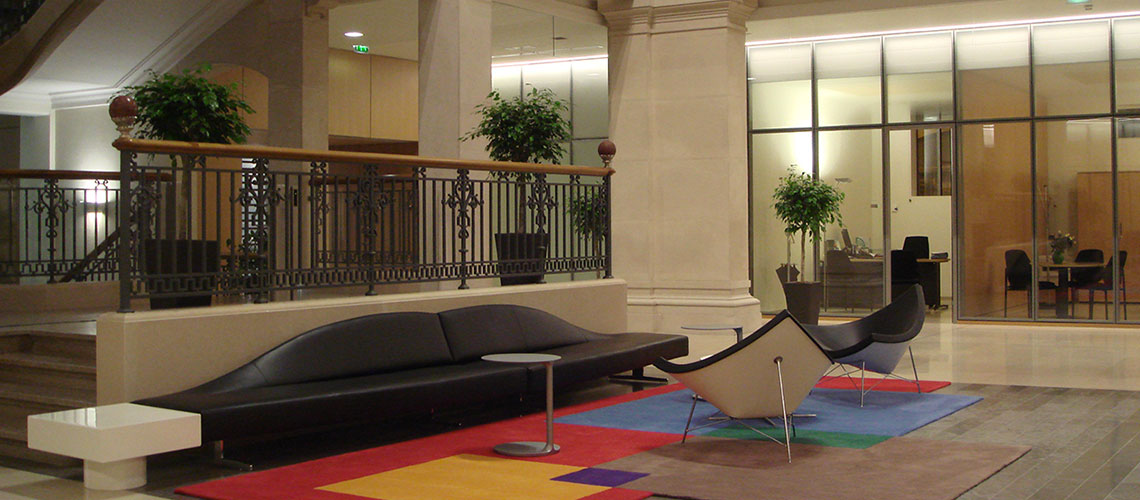 Outdoor exhibition: CIC Lyonnaise de Banque, atrium
In November 2014, the Estades Gallery organized an exhibition in partnership with the CIC Lyonnaise de Banque, located in the heart of downtown Lyon.
Around thirty oils on canvas by Jean FUSARO were installed in the Atrium of the CIC during a two-week exhibition.
It allowed visitors to rediscover the work of this Master of the Lyon School. The event was so well attended that a new exhibition was planned for March 2016, and featured the animal bronzes of Damien COLCOMBET.
The opening brought together more than 200 guests. The sculpture "Giraffe and Giraffe" was unveiled to the public. A life-size version of this piece will be created and installed in the heart of the Parc de la Tête d'Or in Lyon, September 2017.
The following year honored Bernard Buffet's lithographs and drypoint engravings.
Since then, a new exhibition has been planned every year to allow the public to discover significant artists of the Galeries Estades permanent collection.
Lyon
Temporary exhibition