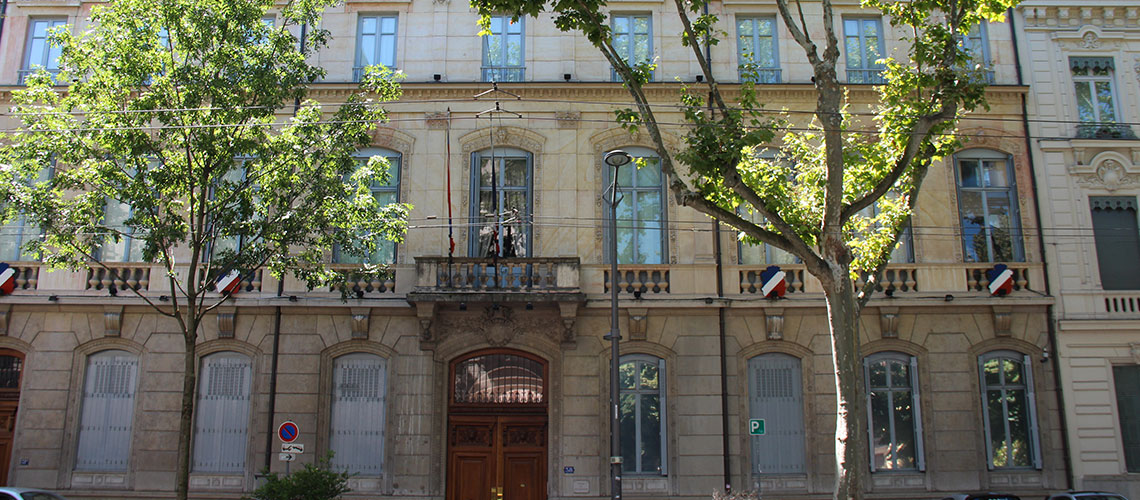 Outdoor exhibition: Governor's mansion
The Governor palace, located in Lyon's 6th district, opened its doors to more than 2,300 people at the occasion of the 2020 Heritage Days celebration. For a weekend, Damien COLCOMBET's animal bronzes welcomed visitors in the courtyard of this beautiful Second Empire style building.
Bronzes by Sylvie Derely, a major artist of the Estades Gallery, were featured in the 2019 celebration.
Since then, the Estades Gallery has been organizing a new exhibit every September, at the occasion of the Heritage Days in Lyon.
Visitors can discover or rediscover major artists regularly or permanently featured in the four sites of the Estades Gallery, in Paris, Lyon, Toulon, and Baden-Baden.
Lyon
Temporary exhibition