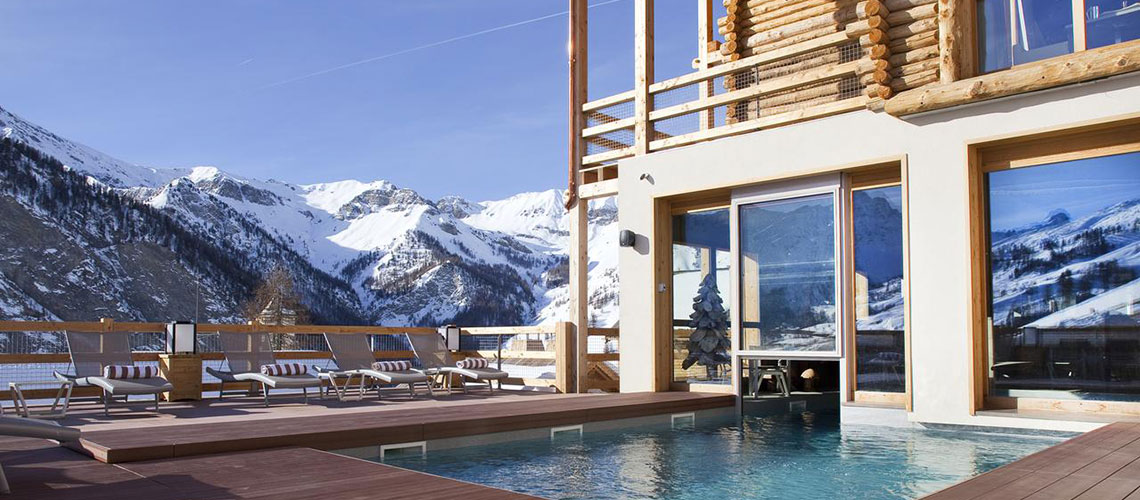 Outdoor exhibition: Saint Véran – Hôtel l'Alta Peyra
Located 2040 meter in altitude, the Village of St Véran is the highest settlement in Europe.
It has a unique standing in the Southern French Alps. There, the Alta Peyra, a 4-star Hotel & Spa, and its Michelin guide's 1-star restaurant will greet you, away from daily life's tumult.
The sky is yours!
Located above the traditional village of Saint-Véran, the Alta Peyra is right at the start of the ski slopes.
Conceived as a small hamlet of five buildings connected by interior corridors, it reflects the "fustes", the village's traditional houses.
In 2012, the Estades Gallery in Toulon was contacted by the Alta Peyra art-loving owners, to set up a regular exhibit for customers' enjoyment.
Various paintings from the Estades Gallery collection wait to be discovered in multiple areas of this beautiful and charming hotel.
La Ville district. 05350. Saint-Véran
Permanent exhibition